Under-counter water chiller, UTWK - CWP 200, 200 litres/h, 4 lines
---
---
Under-counter water chiller, UTWK - CWP 200, 200 litres/h, 4 lines

Capacity: 200 L/h at 10°C TD

ready for use in 8 - 10 min.

4 cooling loops (each 20m long)

The modern and robust design guarantees long life and easy transport

Cooling technology is 45% more efficient
- 5/8 HP
- Water tank: 20 litres
- After-cooling up to the tap by additional submersible pump!
- Water pump capacity: 6m
Dimensions: 330 x 675 x 400mm (WxHxD)
Weight: 47,5 Kg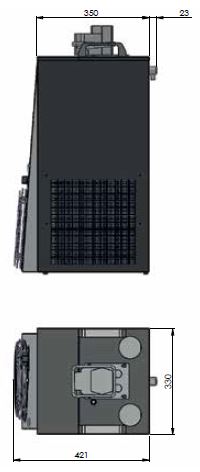 Fast delivery We deliver fast. With DHL your package will be with you in a short time!
Top Quality Highest quality products from world leading manufacturers!
Customer satisfaction More than 90% of our customers are satisfied & recommend us to others.
Sicherheit Sicheres Online-Shopping mit SSL-Zertifikat.